WEBSITE UNDER CONSTRUCTION! Follow us on Instagram to shop :)
WEBSITE UNDER CONSTRUCTION! Follow us on Instagram to shop :)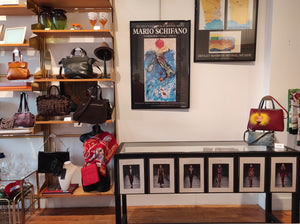 We are two italian sisters and Insolito Luxury Vintage is our company and passion. 
What does luxury mean to us?
Fine materials and attention to details, selecting the greatest european brands and designers.
Insolito means unusual in italian. You never know what you can find in our collection. 
Click below to get to know us!
OUR STORY